Most of body creams and butters available in shops have very chemical composition, which is really hard to match with the type of skin. The success of skin care is in a simplicity, what was discovered by Nacomi who released Natural Body Butter with Argan Oil, Shea Butter, Rose and Yoghurt. What is this product?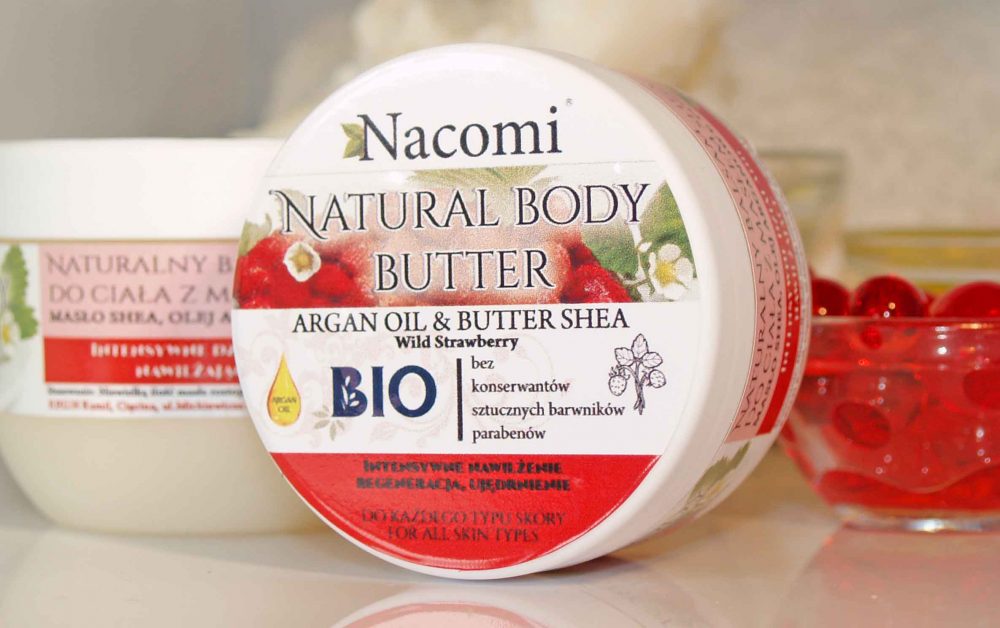 Nacomi decided to combine four nourishing ingredients – Argan oil, Shea butter, rose oil and yoghurt oil. It is 100% natural composition, so we won't find there nothing but enumerated oils, which ensure complex skin care.
Argan oil in Nacomi Natural Body Butter is one of those active ingredients, which in significant part is responsible for properties of the entire cosmetic. Liquid gold of Morocco is a luxurious and valuable oil from Argan tree with multidimensional influence on skin – deeply moisturises and regenerates, heals inflammations, supports healing of many afflictions and skin diseases. Argan oil has also very strong antioxidant properties, so it makes skin elastic and rejuvenated.
Second ingredient of the cosmetic is karité butter, which moisturises directly and indirectly by preventing water loss. It provides skin with softness, nourishes, accelerates regeneration and indicates rejuvenating properties. Natural Shea butter from Nacomi is a nourishment product that elasticates skin, prevents dryness and protects skin against harmful UV radiation and other factors.
Natural Body Butter with Argan oil, Shea butter, rose and yoghurt is extremely efficient – 100g/0.22 Ib. will last for few months. Formula of this product is really interesting, because Nacomi butter is really hard and to apply it you have to chip a piece and then heat it in hands. Natural Body Butter with Argan oil melt only at contact with skin, but its big plus is great absorption.